Walk through Temperature Detecting Door. It is used to check people have fever or not, especially under the current situation with COVID19 in most part of the world.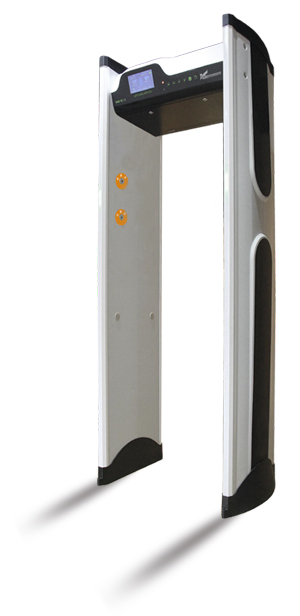 Application
Public places, such as stations, shopping mall, store, school, hospital, hotel, prison etc., for all building entrance.
Specification
*Standard External size:
2310mm(L)×960mm(W)×656mm(H) .
*Standard Internal size:
2000mm(L)×710mm(W)×600mm(H) .
Illustration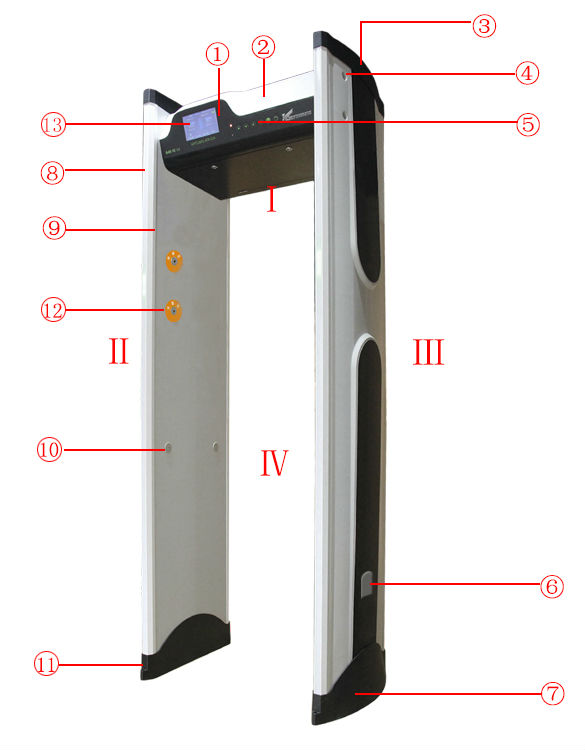 ⅠControl Unit Case
Ⅱ Left Door Panel
Ⅲ Right Door Panel
Ⅳ Detecting Tunnel
(1) Control Panel (2)Cover Plate (3)Top Seal (4) Screw (5)Power Switch
(6)Power Plug (7) Foot cover (8)LED Light (9)Alarm Light
(10) Infrared Sensor (11) Fixed Screw Hole (12) Temperature Sensor
(13) LED Screen.
Features
l Efficient non-contact temperature measurement system for epidemic fever.
l Walk through body temperature detection with high accuracy of ±0.1°C.
l Alarm: LED & volume indicators.
l Safety temperature threshold with self-calibration.
l Buzzer and LED alarm in case safety threshold is exceeded.
l Low rate of false alarm with advance digital signal processing technology.
l LCD screen display with infrared remote controller for setting programs.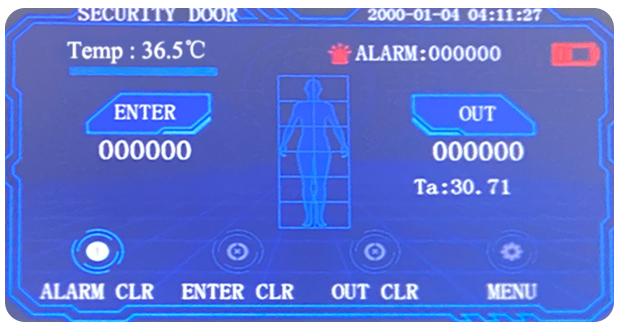 l Supports network software for real time monitoring and retrieving data (option).
Technical Data
Parameter

Specifications

Power supply

AC85V~264V/50-60HZ

Power consumption

≤20W

Accuracy

±0.1°C

Height of IR temperature sensor

1.45m & 1.65m (standard)

Alarm type

LED alarm & volume alarm

Alarm zone

1 zone

LCD display

Passenger & Alarm No.

and temperature

Volume level

0-255 steps

Color

Grey & white

Communication interface

RJ45 (for option)

-support display on monitor

Protection level

Password & hardware key

Inner Size

2000mm*710mm*600mm(H*W*D)

Outer Size

2310mm*960mm*656mm(H*W*D)

Function Metal detection

for option (6/12/18zones)

Package Size(2 cartons)

820*480*260mm

2340*680*260mm

Net Weight

65kgs

Gross Weight

70kgs

Working environment 1

15°C ~ +35 °C

Working environment 2

No direct sunlight

Humidity

0~95% non-condensing