Could you imagine automatic curved door with 16 meters width ?
Apr. 18, 2016
What about the Arc length do you think an automatic curved sliding door could be? To KBB, make it to be 16 meters just only a piece of cake .
Such a large automatic curved sliding door is used for a round meeting room ,which belongs to a crown prince of UAE, and the meeting room opposite the Burj Al Arab Hotel, the location is much more excellent.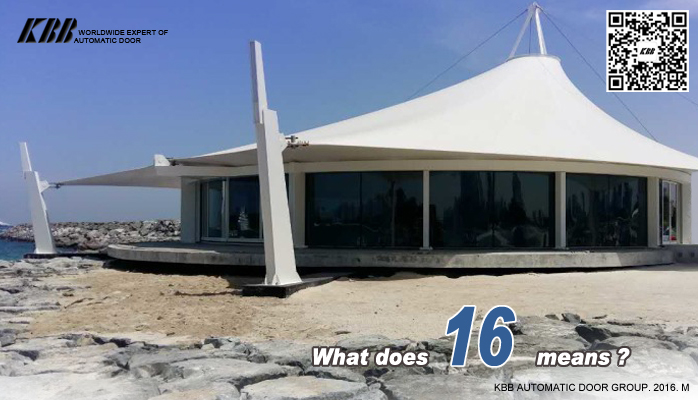 From accepting the request from the client, KBB R&D team, production department, as well as the installation team work tightly together, only use 3 months to finish the designing, testing, production and installation of this super large curved sliding door. The radius of the door is 23 meters, the arc length of the door is 16 meters, with 8 meters opening width, 2.4 meters total height, adopted Low-E and Ultra white glass, offer a large opening for huge passage flow.
To KBB, it's totally a customized project, including the customized size, customized structure, customized appearance design and customized installation process . It also fully demonstrated that, nothing is impossible to KBB in automatic door field.