[Exhibition reports] KBB won the country's only automatic door double-level enterprises of the award
Mar. 09, 2017
March 8, 2017, the China (Beijing) International Auto Door Electric Door Exhibition was opened! As the nation's top door industry event, this exhibition attracted a large number of architectural designers, engineering firms, channel operators, buyers and other professional groups, as well as major building materials, hotels, art decoration field leader gathered in Beijing. KBB also brings its hot products - curved door, sliding door and other automatic door meet the public.
At 13:30 or so, the national automatic door electric door held a grand "cross-border integration, innovation and development" "industry annual meeting. It is reported that the industry will bring together nearly 100 brand enterprises, at the meeting, the association leadership analysis the status quo and development trend of the door industry, the Ministry of Housing and Urban leadership interpretation of the construction industry, the national frontier policy, KBB automatic doors chairman Mr. Shi Jianli invited to attend the annual meeting, and on behalf of KBB accepted the association awarded the only automatic doors Double-level enterprises of the award.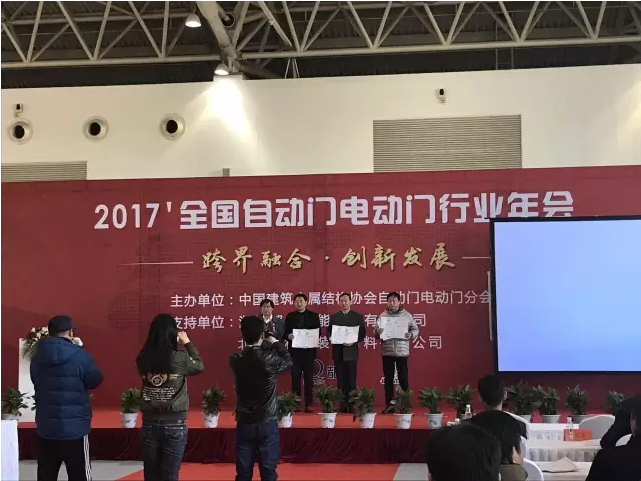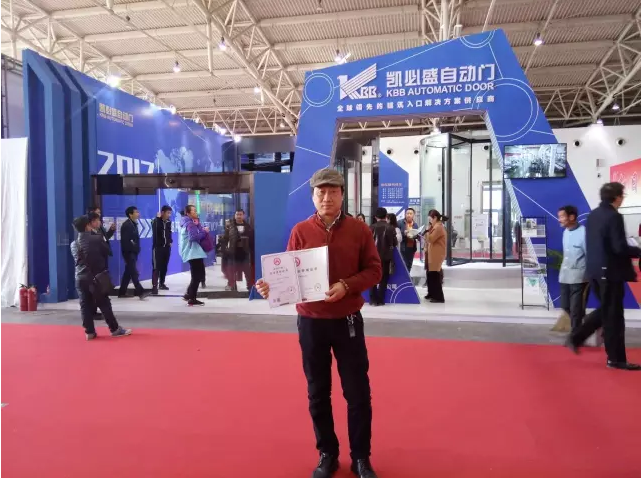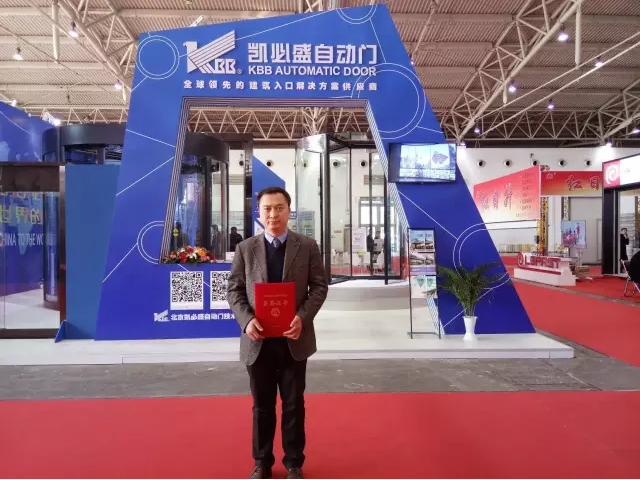 In addition, the association also awarded the KBB automatic door industry, "four new" award, building doors and windows qualification certificate and many other awards. As a leader in the field of deep plowing automatic doors, KBB will not forget to provide customers with a safe, high-performance building entrance solutions for many years to create a forward-looking intelligent automatic doors for the direction.