What should automatic door do when power failure?
Mar. 27, 2017
For ordinary automatic sliding door, there will be some emergency situations when power failure.
In order to solve this problem, KBB KS6145 emergency automatic smooth door put an emergency push device over the basis of ordinary automatic sliding door. The door can be run to any position, moving / Can be pushed outward 90 degrees and overlap. Which can provide the maximum opening width in the case of emergency or large items through.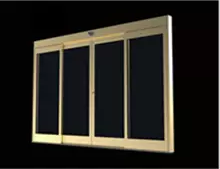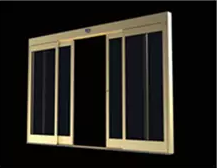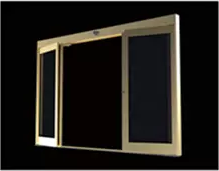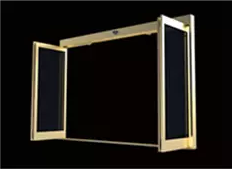 1. It is the first automatic sliding door that can be freely opened and closed
2. Then it can also be turned into an emergency evacuation door in any state
In the event of an emergency, especially in the case of more traffic density, in the event of an emergency, people will naturally rushed to the door, even in the automatic door closed, power failure, etc., emergency automatic doors can be pushed open, To avoid accidents. And all the doors can be opened, more than normal use of the increase in the rate of personnel (because of normal use, the fixed door can not pass).
This door is suitable as office building or hospital automatic door. If you have an interest, please contact us via service@kbb.com.cn.